"Global/Local Innovations for Next Generation Automobiles 2016"
Organizers:A.Miyamoto(Tohoku University), P.Kapsa(Ecole Central de Lyon), M.C.Williams(URC Corporation), and K.Nakatsuka(Intelligent Cosmos Research Institute)
☆Date:October 11 (Tue)-12(Wed)
☆Place:Sendai International Center, Sendai, Japan
☆Language : English, Japanese (Simultaneous interpretation)
☆Participant:137
We invited number of speakers who are concerned with Next generation auto mobiles from over the world such as Europe, North America, and Asia.
They gave us wonderful lectures during the 2 days from October 11 to 12.
We arranged interpreters same as last year and that helped all the attenndees understand each presenation well.
The theme of each sessions were followings;
On the 11th
Session1: Progress of cutting-edge technologies
Session2: Approaches to the development of technologies
Session3: Progress since the Great East Japan Earthquake and Future Prospects
On the 12th
 ICFD Joint Session OS18
Session4: International Frontier Technologies
Session5:Poster Presentations
Session6: Challenge for the Future
There were various themes such as automatic operation, fuel cells, catalyst, materials science, artificial intelligence, and transportation system.
Thanks to all the lecturers from all over the world, we had a lively discussion and had a wonderful time.
We also thank Industrial Liaison Division, Tohoku University for their enthusiastic supports.
They helped our operation in various areas of our work.
It was a great opportunity to show many people the cooperation in Tohoku region.
Session1: Progress of cutting-edge technologies
Chair: Masuo Okada, Nobuko Ishigo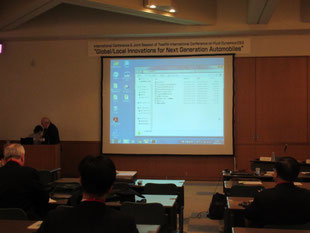 Opening remarks;
Akira Miyamoto、 Philipe Kapsa、
Mark C. Williams、Masato Nakatsuka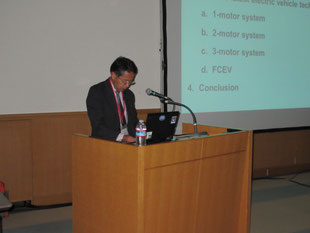 11:00- 11:20
THE EVOLUTION OF HONDA'S ELECTRIC DRIVE SYSTEMS AND THE COMPANY'S LATEST TECHNOLOGIES
Minoru Noguchi(Honda R&D Co., Ltd. )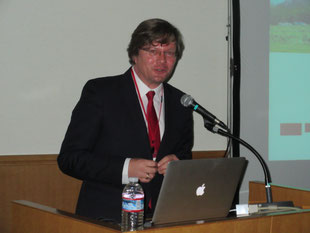 11:20-11:50
The Power of Text Mining
Jan vom Brocke ,
University of Liechtenstein, Liechtenstein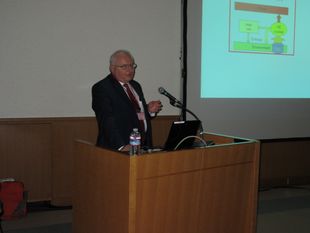 11:50-12:10
System engineering - the strategic tool for sustainable development
Wolfgang G. Winkler,
HAW Hamburg, Germany
Session2: Approaches to the development of technologies
Chair: Hiroki Sato, Nozomu Hatakeyama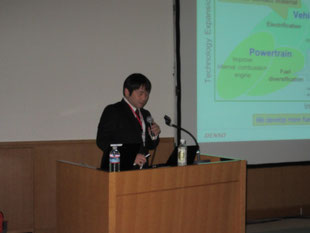 13:00-13:20
Mechanism analyses of tribological phenomena in automotive parts
Ryoichi Honbo(DENSO CORPORATION)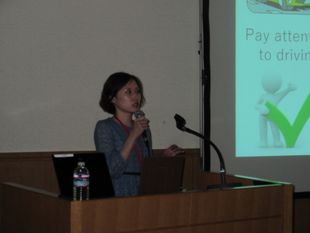 13:20-13:40
Psyochological evaluation of driving-fun
Hiroko Kamide(Nagoya University)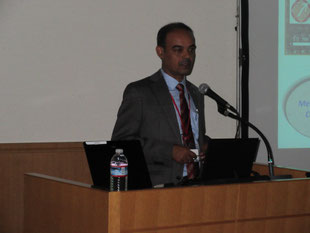 13:40-14:00
Microporous/Mesoporous-based Automotive Exhaust Catalysts: Performance, Characterization and Development
Selvam Parasuraman,
National Centre for Catalysis Research, India
Session3: Progress since the Great East Japan Earthquake and Future Prospects
Chair: Yasutaka Iguchi, Tatsuhiko Yoshimura
14:05-14:35
Building knowledge Network
Toshio Kato(ICR)
Tasuya Watanabe(Prospine Co., Ltd.)
Tsutomu Iwama(Miyagi Prefecture)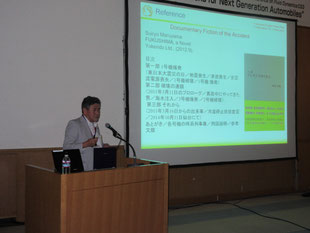 14:35-14:55
Breakdown of Safety Myth in Mega-scale Systems
- The accident of Fukushima Daiichi nuclear power plant -
Shigenao Maruyama(Tohoku University)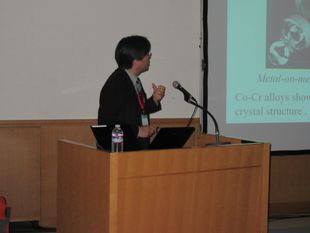 14:55-15:15
Microstructure and Mechanical Properties Evolution of Biomedical Co-Cr-Mo Alloys Produced by Manufactured by Electron Beam Additive Manufacturing
Akihiko Chiba(Tohoku University)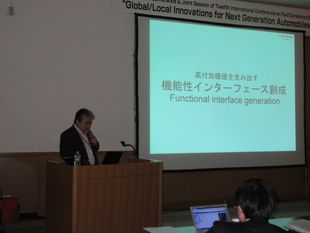 15:15-15:35
High Value Manufacturing for Automobile Applications
Tsunemoto Kuriyagawa(Tohoku University)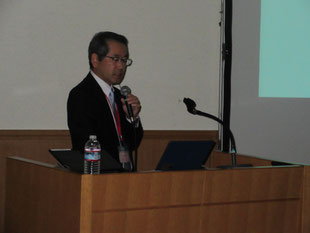 15:35-15:55
Regional Innovation by Advanced Mobility System Research & Development
Fumihiko Hasegawa(Tohoku University)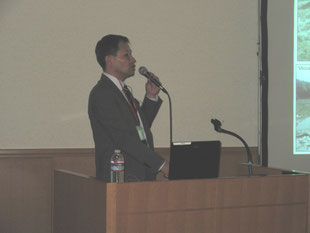 15:55-16:15
Miyagi Prefecture's Restoration and Reconstruction Efforts
Shigenori Mita(Miyagi Prefecture)
Session3: Progress since the Great East Japan Earthquake and Future Prospects-2
Chair: Katsuhiko Shionoya, Osamu Okada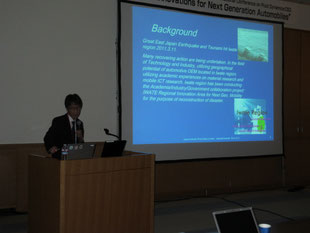 16:20-16:30
Progress: IWATE Regional Innovation Area for Next Generation Mobility
Takashi Imaseki(Iwate Industry Promotion Center)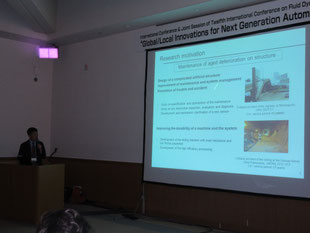 16:30-16:40
Development of the nondestructive evaluation technique and novel
functional materials for security, safe and energy saving society
Hiroyuki Miki(Tohoku University)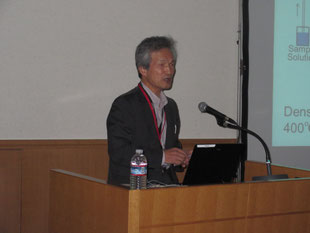 16:40-16:50
Supercritical Fluid Technology toward Sustainable Society
Hiroshi Inomata(Tohoku University)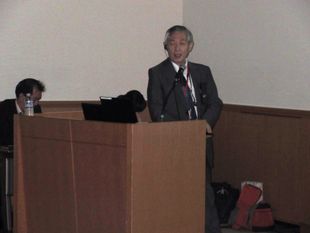 16:50-17:00
The frontier of Wireless Power Transmission
Hidetoshi Matsuki(Tohoku University)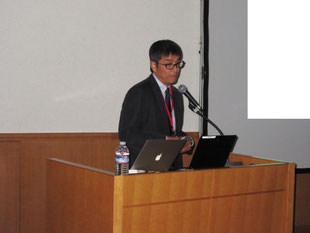 17:00-17:10
Ceria-Based Mixed Conductors for Gas Separation and Storage
Hitoshi Takamura(Tohoku University)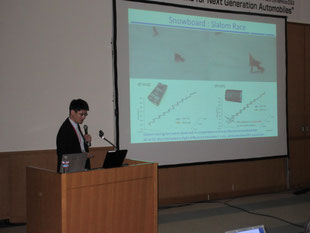 17:10-17:15
A Compact, Lightweight and Millimeter-Accurate GPS Logger
Naoto Miyamoto(Tohoku University)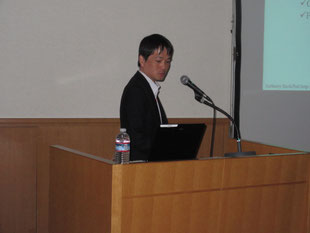 17:15-17:20
Road standard and facilities
Motomune Kataoka(Tohoku University)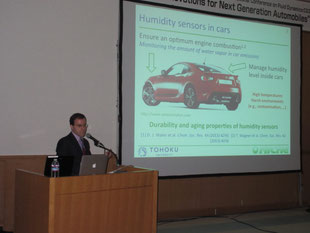 17:20-17:25
Humidity Sensors for the Next Generation of Automobiles
Patrick A. Bonnaud,
Tohoku University, Japan
ICFD Joint Session OS18
Chair: Tatsuo Uchida, Hiroshi Matsuo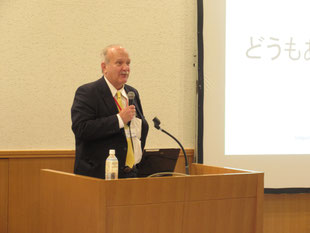 9:00- 9:30
OS18-1
Status of Fuel Cell Technologies for the Transportation and Energy Industry
Mark C. Williams,
AECOM, USA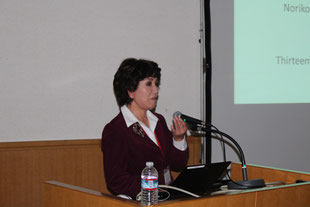 9:30-10:00
OS18 -2
Japan's Energy Choice: Renewables or Nuclear
Noriko Hikosaka Behling,
Author/Analyst, USA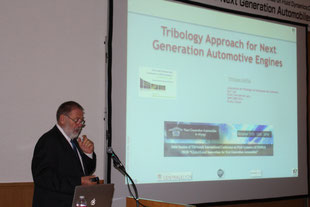 10:00-10:30
OS18 -3
Tribology approach for next generation automotive engines
Philippe KAPSA,
École Centrale de Lyon, France
Session4: International Frontier Technologies
Chair: Shu Yin, Mayumi Arai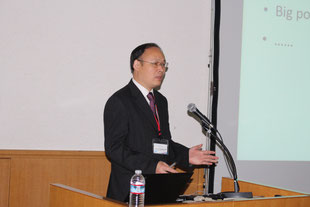 10:40-11:00
Rare earth materials technology towards next generation automobiles
Dongfeng Xue,
Changchun Institute of Applied Chemistry, Chinese Academy of Sciences, China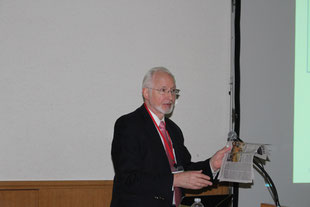 11:00-11:20
Evolution of U.S. Driverless Vehicle Policy
Thomas Behling,
CENTRA Technology Inc., USA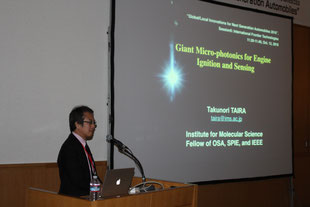 11:20-11:40
Giant micro-photonics for engine ignition and sensing
Takunori Taira,
Institute for Molecular Science, Japan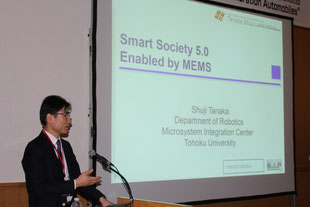 11:40-12:00
Smart Society 5.0 Enabled by MEMS
Shuji Tanaka,
Tohoku University, Japan
Session4: International Frontier Technologies-2
Chair: Tokuta Inoue, Shiro Takegami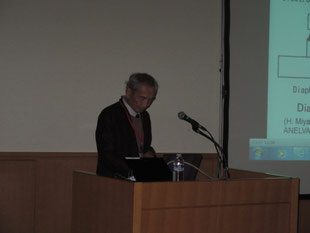 12:50-13:10
MEMS (Micro Electro Mechanical Systems) and open collaboration
Masayoshi Esashi,
Tohoku University, Japan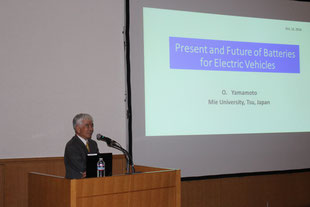 13:10-13:50
Present and Future of Batteries for Electric Vehicles
Osamu Yamamoto,
Mie University, Japan
Session6: Challenge for the Future
Chair: Gildas DIGUET, Ai Suzuki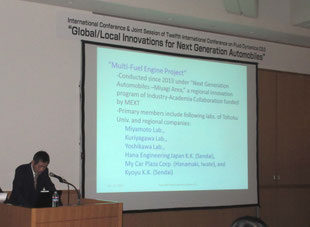 15:20-15:40
Multi-Fuel Engine Project
Kazuhiko Kami,
HANA ENGINEERING JAPAN, Japan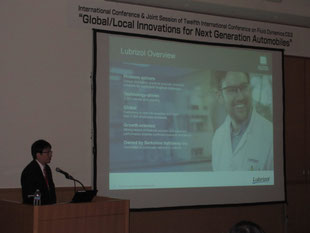 15:40-16:00
Modern Drivetrain Lubricaiton Demands
Yoshiaki Higuchi,
Lubrizol Corporation, Japan
*on behalf of Timothy Newcomb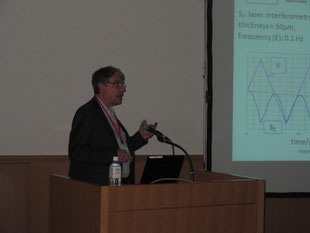 16:00-16:20
Architectured polymer based materials for energy conversion
Jean-Yves CAVAILLE,
INSA Lyon, France