【Enforcement Report】
≪The 2nd Basic Phase of Human Resource development Program≫
Date & Time:December 1, 2016/ 13:00-17:00
Venue           : Aoba Science Hall  
Participants  : 55 people
Topic           :  Progress Since the Great East Japan Earthquake and Future Prospects, Introduction of
                       Research and Technology
It was the second time to hold the program in this year.
As we did last time, we invited various lecturers who are devoted to their business and research.
[Program]
13:00-13:10 Opening address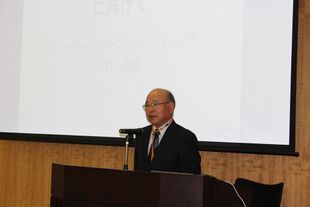 13:10-13:50    Tatsuhiko Yoshimura, GD cube consulting 
                        "For Innovation Ecosystem"
13:50-14:20    Tsunemoto Kuriyagawa, Kuriyagawa Laboratory, Tohoku University
                       "Function Creating Machining Opens New Manufacturing   
14:20-14:50    Yuichi Tanaka, Nippon Chemi-Con Corporation
                      "Someday 'Capacitor Dreams' Come true ~Overcome the Earthquake"
14:50-15:20    Shigeyuki Yamabe, Next Generation Advanced Mobility System Research Project,
                       Tohoku University
                    "Support for the elderly by Mobility ~Verification of Prevention Mesures
                       for Wrong-way Driving"
15:20-15:30    Break   
15:30-16:00   Shiro Takahashi, Tohoku Innovation Capital Corporation
                       "Bring Up Small and Medium-Sized Enterprises in Tohoku into the Global
                        Companies" 
16:00-16:30   Haruo Kudo, e-7 Japan Co., Ltd./ Kudo Electronic Co., Ltd.
                      "Efforts about EV Conversion for Disaster Reduction and  Lib Storage System"
16:30-17:00 Toshihiro Chiba, Daisho Denshi Co., Ltd.  
                      "Market Reclamation and Export Expansion by New Flex Rigid Substrate"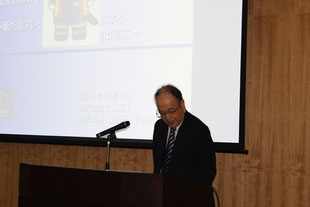 17:00      Closing address