" Public symposium by Industry-University-Government cooperation  for building automobiles industry area."
Date & Time: April 24th, Monday, 2014th. 13:00-17:00 (Reception starts from 12:00)
Place: Aobayama Campus, Centersquare, 2F Center Hall
Organizer:  Board of Management Committee of Next Generation Automobiles in Miyagi
Representative: Masato Nakatuka

1.The ideal vision which Toyota East Japan aimes to
13:00-13:30
Mr.Naoto Tanoue

Toyota East Japan Corp.,LTD Executive operating officer

Next Generation Automobiles in Miyagi, Project advisor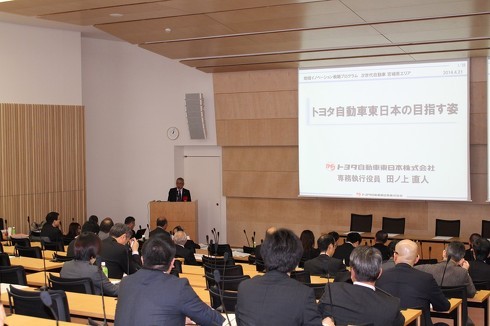 2.The action plan and the subject of Next generation automobiles in Miyagi
13:30-14:10
Mr.Masato Nakatuka
Project director
Next Generation Automobiles in Miyagi
Intellignent Cosmos Research Institute
3.The present conditions of restoration of Miyagi and the problems
14:10-14:40
Mr.Kouzou Inada
Vice chief
Reconstruction Agency Miyagi revival station
4.Activity of automobile industry promotion relative organization in Miyagi (20min for each)
①About a Northeastern economic industrial department's activity of automobile industrial promotion
Mr.Kouji Takimoto
Regional economic manager
Northeastern economic industrial department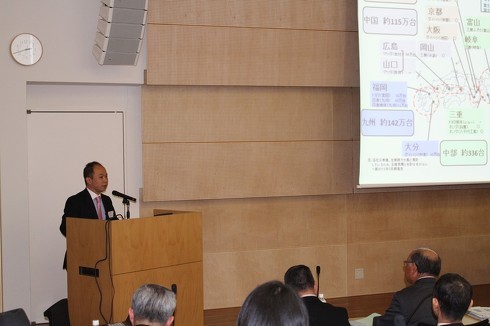 ②Automobile industry support of Tohoku economic faderation
Mr.Eisaku Nishiyama
Director of Tohoku economic federation center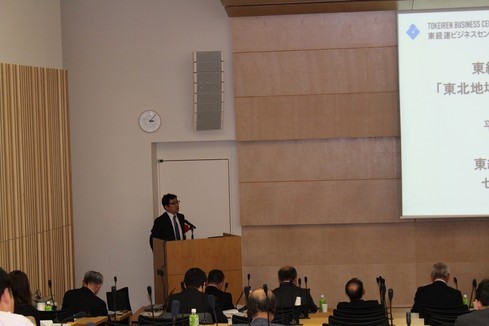 ③About an activity of automobile industry promotion in Miyagi
Mr.Jyunichi Ojima
Assistance manager
Automobile industry promotion in Miyagi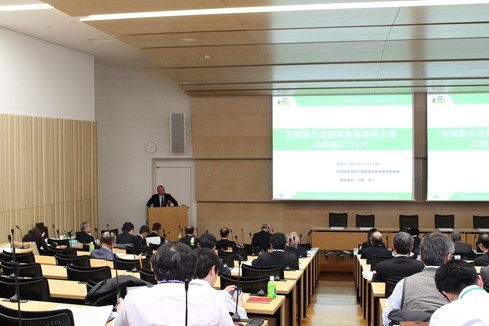 ④The ability and the subject of regional companies in the automobile industry in Miyagi
Professor.Takatoshi Murayama
Representative of Automobile industry research team of administration, Tohoku Gakuin University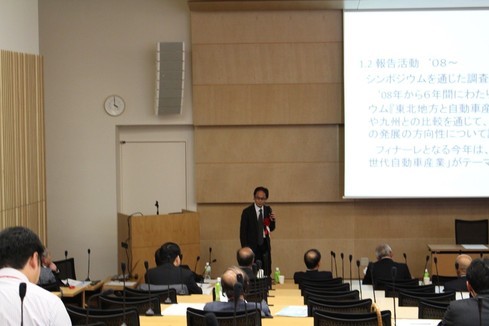 Panel discussion:The point of innovation impulsion
"Aiming to realize unceasing cooperation from research to industrialization"
Panelist:
Mr.Naoto Tanoue
Toyota East Japan Corp.,LTD Executive operating officer

Next Generation Automobiles in Miyagi, Project advisor
Mr.Eisaku Nishiyama
Director of Tohoku economic federation center
Mr.Fumihiko Hasegawa
Vice director of NICHe
Mr.Kouji Takimoto
Regional economic manager
Northeastern economic industrial department 
Professor.Takatoshi Murayama
Representative of Automobile industry research team of administration, Tohoku Gakuin University
Mr.Masato Nakatuka
Project director
Next Generation Automobiles in Miyagi
Intellignent Cosmos Research Institute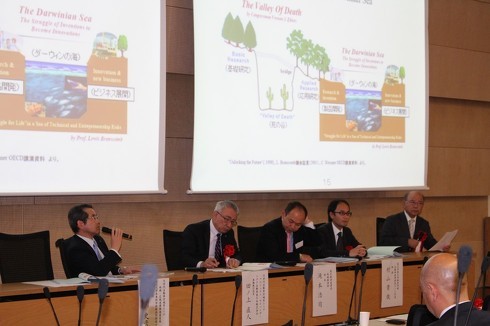 Exchange Meeting
Place: Aoba restourant "DOCK" at Cnter hall (tell:022-265-6511)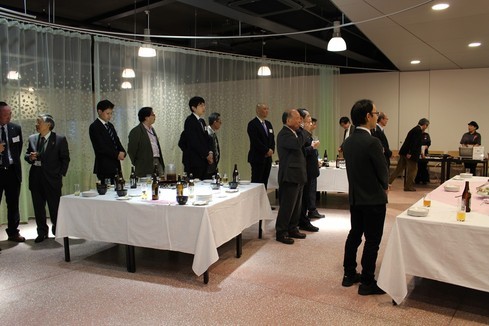 ≪Contact details for inquiries≫
Ms.Miura
Intelligent Cosmos Research Institute
Tel:022-352-7462
E-mail: s-miura@icr-eq.co.jp